Hi Jarmo,
We haven't spoken in a while.
I hope you are well.
I came across a free utility that produces some very nice Narrowband results - Foraxx Palette Utility.
Where Pixelmath uses Static combinations e.g. 0.75Ha * 0.25SII, Foraxx creates Dynamic combinations by taking into account the pixel values from the image itself to produce a better and more accurate result.
Here is a link to an article explaining it in greater detail: Foraxx Palette Script: Dynamic Narrowband Combinations - Remote Astrophotography Using Slooh.com.
To enable it, just add: https://foraxxpaletteutility.com/FPU/ to the list of PixInsight Repositories
Here is a comparision
Static Hubble Palette: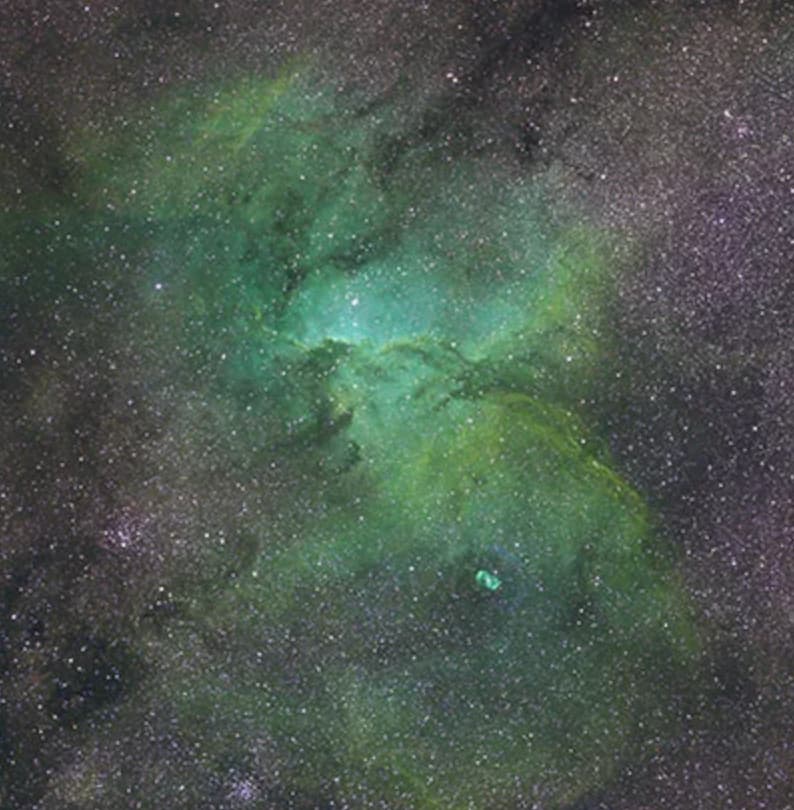 Dynamic Foraxx Palette: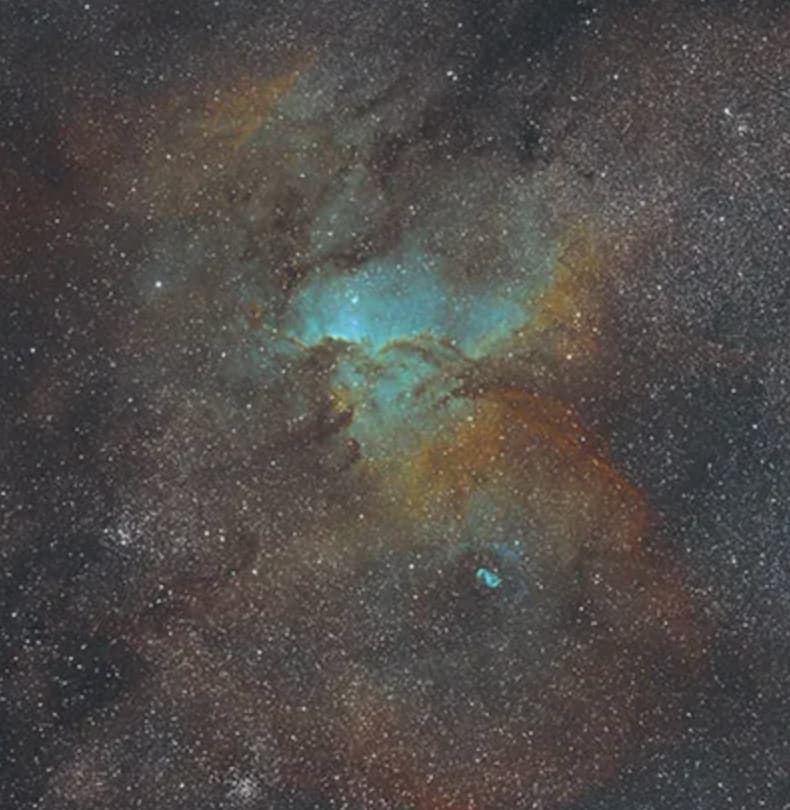 If you wanted to implement this in AutoIntegrate then I imagine it would be an option on the "Extra processing" tab, in the section "Extra processing for narrowband"
The reason that I would put it in Extra processing is because it works on a stretched image.
If you were to include it in autoIntegrate, I think the process would would involve 5 steps that I am aware of:
Create Starless image using StarXterminator or Starnett
Run PixInsight Channel Extraction on Starless image AND run again on star image.
3.Run Foraxx Palette Script
For SHO (or HSO which also works out well), select "three channels option"
For HOO select "two channels" option
Assign Starless Channels - R channel to Sii for SHO or G for HSO and so on.
Assign the Star Channels the same way then Execute the Script.
This produces a Foraxx Palette image.
I run these steps manually and it's not too much effort, but it might be a nice feature to add if you are looking for ideas.
Regards,
Garth